With each week of the pandemic bringing about yet another confusing journey into a deeper level of your personal psyche, watching the 2010 Christopher Nolan movie "Inception" will feel strangely relatable.
But you'll have to act fast if you want to watch it on Netflix, as the film leaves the service along with over three dozen other movies throughout March.
These movies include the Martin Scorsese classic "Taxi Driver" as well as the Nic Cage-starring early Marvel movie "Ghost Rider." Those are basically the same movie, if you really think about it. You'll have to watch them in the next couple of weeks if you want to prove me wrong.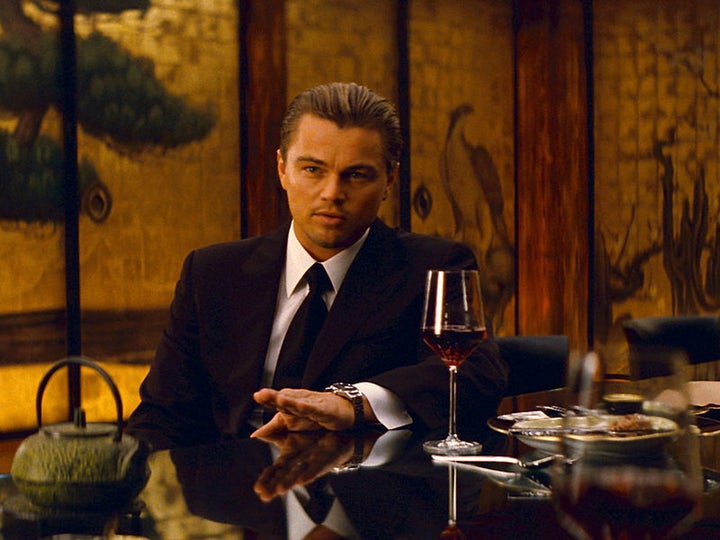 You can see the full list of March departures at the bottom of this article.
And if you want to stay informed on everything joining Netflix on a weekly basis, subscribe to the Streamline newsletter.

Premise: In this comedic crime thriller written and directed by Harmony Korine, college students rob a diner to have enough money to travel to Florida for spring break. In Florida, they get arrested for using drugs, but a comically shady drug dealer bails them out. He convinces some of them to help him commit more robberies and sell more drugs, ultimately creating a situation where everyone involved gets in over their heads.
Notable cast: Ashley Benson, James Franco, Selena Gomez, Vanessa Hudgens and Rachel Korine
Runtime: 1 hour, 34 minutes
Premise: In this romantic comedy written and directed by David O. Russell, two people living with mental illness meet and decide to compete in a dance competition together. While training, deep feelings develop between the two, which complicates one of their pursuits to reconnect with an ex. The two must decide whether to actually compete in the dance competition at which they'll likely lose given their lack of formal training and, ultimately, choose each other.
Notable cast: Bradley Cooper, Robert De Niro, Anupam Kher, Jennifer Lawrence, Chris Tucker and Jacki Weaver
Runtime: 2 hours, 2 minutes
Premise: In this early Marvel superhero film, a teen trades his soul to a demon in hopes of curing his father's cancer, but the demon tricked him, and the father dies in a different way. The teen grows up to become a stunt driver. The demon returns to force him into becoming a supernatural, flame-covered bounty hunter called the Ghost Rider to complete a mission for Hell.
Notable cast: Nicolas Cage, Sam Elliott, Peter Fonda and Eva Mendes
Runtime: 1 hour, 50 minutes
Premise: In this crime film, a hitman is tasked with investigating various robberies between competing mobs. As he determines the perpetrators, he also must carry out multiple assassinations. He tries to commit the murders from a distance to not have to see the victims' pain and fear, but this gets increasingly hard to pull off.
Notable cast: James Gandolfini, Richard Jenkins, Scott McNairy, Ben Mendelsohn and Brad Pitt
Runtime: 1 hour, 37 minutes
Premise: In this sci-fi action film written and directed by Christopher Nolan, a man works in corporate espionage with a technology that allows him to join a dream world with a target and trick the target's subconscious into revealing secrets. He gets a new job that might be impossible with the technology ― implanting an idea in the subconscious. The man puts together a team to travel many levels deep into the target's subconscious (yes this ultra-confusing), creating a trip that will bring about much danger for all involved.
Notable cast: Michael Caine, Marion Cotillard, Leonardo DiCaprio, Joseph Gordon-Levitt, Tom Hardy, Elliot Page and Ken Watanabe
Runtime: 2 hours, 28 minutes
Premise: In this biographical crime film written and directed by Aaron Sorkin, an Olympic hopeful skier gets a career-ending injury and must figure out what to do next with her life. She finds her way into an underground poker league and starts managing the operation. The operation makes her rich until the nerves of running an illegal gambling game catch up to her, and she allows more dangerous characters into her business.
Notable cast: Michael Cera, Jessica Chastain, Kevin Costner and Idris Elba
Runtime: 2 hours, 20 minutes
Premise: In this psychological thriller written by Paul Schrader and directed by Martin Scorsese, a Vietnam veteran with insomnia takes a job as a taxi driver in New York City working the night shift. He's incredibly lonely, and the lack of sleep leads to an increasing breakdown. Violent thoughts take up more space in his head as he becomes increasingly unstuck from the world as he drives around the seedier parts of Manhattan in his cab.
Notable cast: Albert Brooks, Robert De Niro and Jodie Foster
Runtime: 1 hour, 54 minutes
Premise: In this young adult coming-of-age story, a young high schooler with clinical depression struggles to make friends but finds two seniors who invite him into their friend group. The trio has fun at parties as the seniors worry about their post-high school futures. But they also all suffer through various aspects of being a high schooler along with more severe abuse ― traumas they must work through together.
Notable cast: Logan Lerman, Ezra Miller, Paul Rudd and Emma Watson
Runtime: 1 hour, 43 minutes
All the movies leaving Netflix in March:
"Apollo 18" (2011)
"The Young Offenders" (2016)
"November Criminals" (2017)
"The Boss's Daughter" (2015)
"Last Ferry" (2019)
"Summer Night" (2019)
"Spring Breakers" (2012)
"The Outsider" (2019)
"Aftermath" (2017)
"The Assignment" (2016)
"The Student" (2017)
"Love Dot Com: The Social Experiment" (2019)
"Silver Linings Playbook" (2012)
"All About Nina" (2018)
"Come and Find Me" (2016)
"Conor McGregor: Notorious" (2017)
"Agatha and the Truth of Murder" (2018)
"I Don't Know How She Does It" (2011)
"USS Indianapolis: Men of Courage" (2016)
"Blood Father" (2016)
"The Hurricane Heist" (2018)
"Killing Them Softly" (2012)
"Arthur" (2011)
"Chappaquiddick" (2017)
"Enter the Dragon" (1973)
"God's Not Dead" (2014)
"Hedgehogs" (2016)
"Inception" (2010)
"Killer Klowns from Outer Space" (1988)
"Kung Fu Hustle" (2004)
"Molly's Game" (2017)
"Money Talks" (1997)
"School Daze" (1988)
"Secret in Their Eyes" (2015)
"Sex and the City: The Movie" (2008)
"Sex and the City 2" (2010)
"Sinister Circle" (2017)
"Taxi Driver" (1976)
"The Bye Bye Man" (2017)
"The Perks of Being a Wallflower" (2012)
"The Prince & Me" (2004)